Character Introduction:
Greetings, Citizens of the Empire. I am pleased to see all of you, and look forward to discussing a great many things with each of you. As you are no doubt aware, every plot point of the first seven films is to my benefit, at my direction, or some combination of the two. Right up to the very end, as you may recall, when it goes a bit South in the last bit of Jedi. But we don't talk about that in polite company.
Personal background:
I have been doing cosplay as Palpatine in public appearances since The Force Awakens. I've been involved in theatre, both on stage and in person, for most of my life. Improv, stand up, and salesmanship; I enjoy a crowd to work! I do voice acting as Palpatine on a podcast: The TGR Star Wars Hour, which I won't link, but if you're a podcast listener I bet you'd enjoy it.
I've been a Sith fan since I first saw A New Hope in Tehran when it first aired. I was Vader for Halloween in 79 and Palpatine in 80. I recall being angry that the "Vader costume" was a plastic smock saying "Darth Vader" rather than an actual costume. And the next year being frustrated that my Palpatine costume had me explaining that I wasn't the Grim Reaper all night.
I collect Palpatine memorabilia: figures, a postage stamp, his saber hilt, really anything I can get.
I work as a defense contractor on military flight simulators, traveling quite a bit to do so. I hope that will take me within range of some of my fellow members in time.
Emperor Palpatine I
ODS-002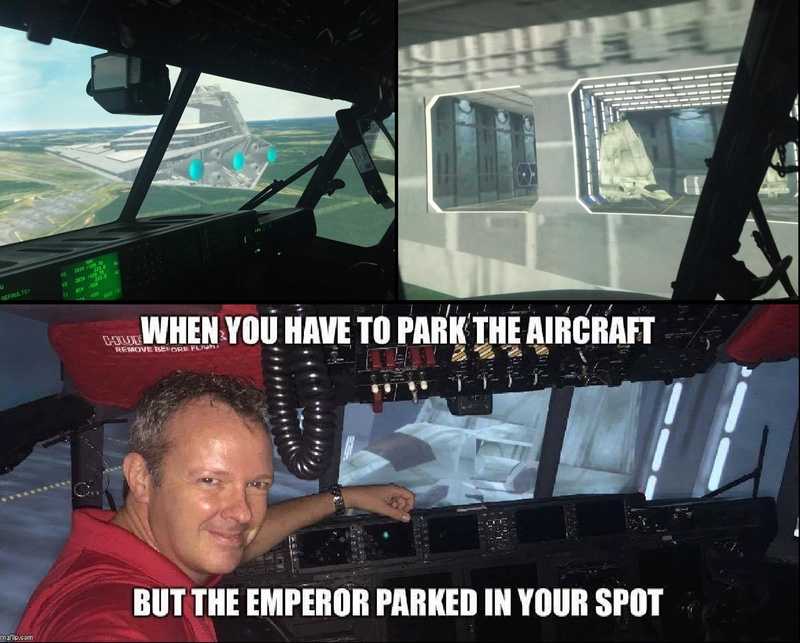 Member, The Order of The Hand





Posts

: 3


Join date

: 2016-08-09


Age

: 44


Location

: Pittsboro, NC



Greetings and welcome m'lord!

_________________
Lady Ardor OSL-009
Member, The Order of The Hand





Posts

: 30


Join date

: 2016-07-17


Age

: 39


Location

: Endor




---
Permissions in this forum:
You
cannot
reply to topics in this forum