Greetings Carolina cosplayers!
I am Brian Karasek, Public Relations Officer for TNO and newly anointed Dark Overseer of the Kashyyyk Sector.  I look forward to speaking with you folks at one con or another in the near future.
I will be attending NCCC in Durham this November, I hope some of you will be there as well!
I am a longtime Star Wars fan, having been to the opening night showing of Episode IV in Tehran in 1978 (that's how long it took to get there) at the age of four.  Thanks to my British geek dad who grew up on Doctor Who, I come by it honestly.  I dressed as Darth Vader for Halloween '79 and as Emperor Palpatine in '80, and I've been a serious Palpatine cosplayer for the last year.
I also do voice acting as Palpatine on several podcasts and the main page of TNO.
I hope we'll have a vibrant sector - I know some of you already and I know we have great people and resources in the area.
I recommend you get in touch with the folks at the 105th Squad on Facebook; they're a great group and have excellent resources and support.
https://www.facebook.com/groups/105thsquad/
I would also invite you to add the Sith Library to your list of FB pages, not just because I'm an admin there but also because we regularly share TNO membership posts to our audience of 27k+.
https://www.facebook.com/the.sith.library.and.archives/
Looking forward to seeing you troop!
Brian
ODS-002
Public Relations Officer
Dark Overseer, Kashyyyk
Title Collector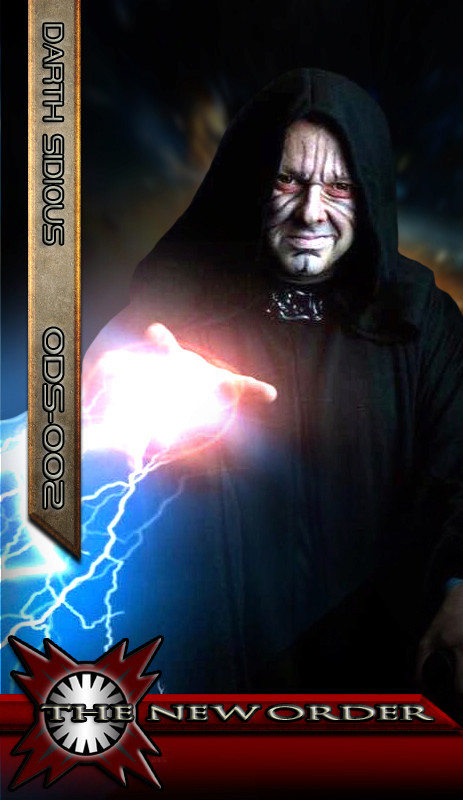 Member, The Order of The Hand





Posts

: 3


Join date

: 2016-08-09


Age

: 44


Location

: Pittsboro, NC




---
Permissions in this forum:
You
cannot
reply to topics in this forum